So, its 7 days until the famous Isle of Wight

Festival and its manic in the office - its totally non-stop with sorting out tickets (including my sister ringing me every minute to ensure there are tickets set aside for her) and dealing with artist requests.
I'll be heading down to Newport early next week and I can't wait for this years extravaganza to begin; we have the most amazing line up this year - The Foo Fighters, Pulp, Kings of Leon, Kasabian to name but a few. I assure you I will be documenting all the backstage fashion.... watch this space!!
Also, I thought I'd share with you pictures of Isle of Wight Festival past.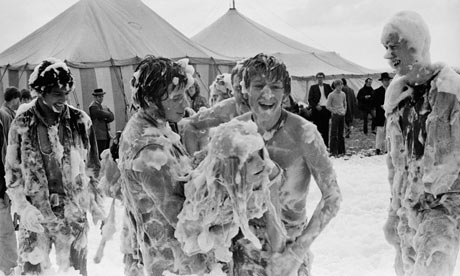 Soap soaked audience Isle of Wight 1969
Jimmy Hendrix at the Isle of Wight 1970
The Who - August 1969, the 2nd Annual Isle of Wight festival
Marsha Hunt and White Trash, Isle of Wight Festival, 1969
Isle of Wight Festival, 1970
Source: The Guardian, Google, BBC
Oh, don't forget to check out some of the gorgeous vintage gems we've recently uploaded onto our store on ASOS Marketplace

HERE

.